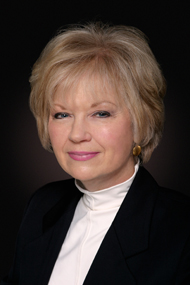 Former State District Judge René Haas of Perry & Haas, Attorneys at Law, has been lead counsel and co-counsel in serious personal injury cases against major corporations including General Motors, Toyota, Ford Motor Company, oil refineries and 18 wheeler transportation companies. René is Board Certified in Criminal Law and Family Law by the Texas Board of Legal Specialization and will continue her practice in these areas and Personal Injury.
René Haas: Board Certified Criminal Law and Family Law - Texas Board of Legal Specialization | Listed in Best Lawyers in America®
As a felony prosecutor and the first female elected State District Judge in Nueces County, René Haas earned the respect of her colleagues and of the many citizens whose lives were touched by her commitment to the pursuit of justice. As a trial attorney today, Judge Haas' work in cases such as Caballero v. Esenjay and Jennings v. KN Energy, Inc. makes her a leading defender of individual rights.
Judge Haas was admitted to the Texas Bar in 1975. She is also admitted to practice before the U.S. Court of Appeals, Fifth and Eleventh Circuits and the U.S. District Court, Southern and Western Districts of Texas. She is a member of the Corpus Christi Bar Association, the American Bar Association, the College of the State Bar of Texas and is a Fellow of the Texas Bar Foundation. She is also a member of the Texas Trial Lawyers Association, the Association of Trial Lawyers of America, the Texas Criminal Defense Lawyers Association, the National Association of Criminal Defense Lawyers and the Texas Academy of Family Law Specialists. She is Board Certified in Criminal Law and Family Law by the Texas Board of Legal Specialization.
Judge René Haas was educated at Wellesley College and at The University of Texas.
René Haas and David Perry, along with their client, John Caballero, were awarded the ATLA Steven J. Sharp Public Service Award in 1999. In addition, René Haas and David Perry also recently represented families in six of the major cases arising out of the 2005 BP Texas City Refinery explosion, achieving substantial settlements for all of their clients in only 4 months from the date of the explosion. Throughout her practice, Judge Haas has between $675-700 million in awards.


STRENGTH. INTEGRITY. EXPERTISE.

Perry & Haas does not offer any guarantee of case results.
Past success in litigation does not guarantee success in any new or future lawsuit.
Our web site describes some of the cases that the attorneys of Perry & Haas have worked on in the past.

Our description of those cases is summary in nature.

You should be aware that the results obtained in each of the cases we have worked on was dependent on the particular facts of each case. The results of other cases will differ based on the different facts involved.